Lower Back Pain Treatment in Tamarac, FL
For anyone suffering from lower back pain, you know how debilitating that pain can be. Even simple movements, like standing, walking, or bending, can be quite painful. Luckily, chiropractic care offers a safe, effective, and non-invasive option that can relieve and even cure your back pain. The team at Care Chiropractic Center is ready to help.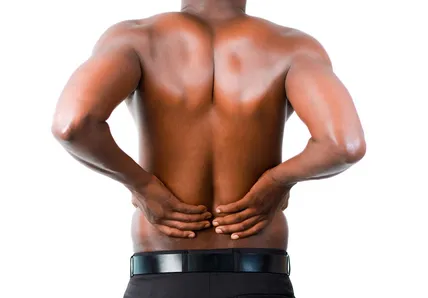 The Causes of Lower Back Pain
The onset of lower back pain can either be gradual or sudden. In the event of sudden back pain, it usually stems from an acute injury or incident. This can be a fall, impact injury, or an accident. Some examples of acute back pain and injuries can include fractures in the bones, or sprains and strains impacting the soft tissues in the back. Alternatively, back pain can be lingering or can come on gradually. This is usually the case with chronic back pain. Often, chronic back pain is the result of a disease or degenerative medical condition. Some examples of diseases that can cause chronic back pain include osteoporosis, arthritis, and spinal stenosis.
Common Symptoms
The back pain you experience can vary depending on your particular injury or condition. Back pain can be sharp and stabbing, or dull and aching. Often, a patient will experience accompanying symptoms with back pain. With lower back pain, people often feel pain radiating through the buttocks, legs, and down to the feet. Pain can be accompanied by numbness or tingling. This is often the case with herniated discs in the lower back. Furthermore, the numbness and tingling may make a person feel clumsy, or they may find that they are tripping more frequently than usual.
How a Chiropractor Can Help
Luckily, chiropractic care provides a solution to your back pain. Chiropractic medicine offers a safe, non-invasive alternative medicine that can help mitigate or cure back pain. Chiropractic care focuses on the overall balance and harmony of the body, ensuring that the muscular and skeletal systems are in balance. To do this, a chiropractor may rely on several different tools and techniques. This can include manual manipulation, physical therapy, heat therapy, medical massage, or stretching and strengthening exercises. Depending on your particular injury or health condition, a chiropractor may use one, or several combined techniques.
Lower Back Pain Relief in Tamarac, FL
At Care Chiropractic Center, we understand just how painful lower back pain can be. Based out of Tamarac, FL, our team is dedicated to helping our patients that are suffering from back pain that prevents them from doing the things they love. If you are a West Broward County resident, call our office today at (954) 720-1107 to schedule a consultation with our chiropractor.