Our Tamarac, FL Chiropractic Team Treats Many Conditions Using Drug-Free & Non-Invasive Services
If you have an acute or chronic health condition and would like to explore holistic healing options, now is the perfect time to come visit the Care Chiropractic Center. We're currently offering FREE consultations to new clients of all ages who may be dealing with a wide variety of health problems.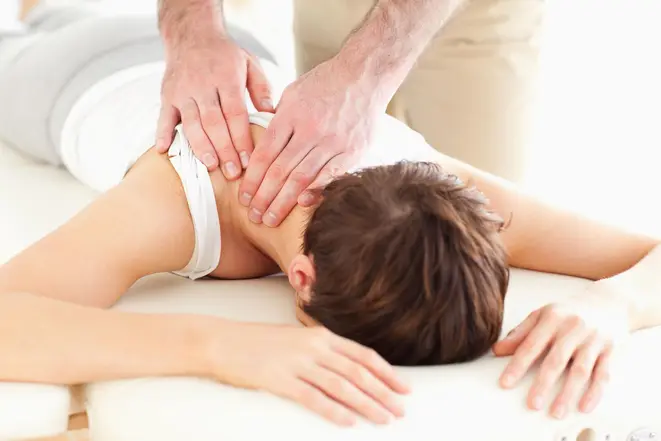 Common Conditions Treated by Our Chiropractor in Tamarac FL
Our chiropractor in Tamarac FL, Dr. Steven Weiner, has over 24 years of experience diagnosing and treating a range of conditions, including:
Joint pain: often due to arthritis, gout, dislocations, or subluxations, painful joints can make it difficult to walk, lift things, and perform basic tasks; injured joints can also become stiff, unstable, or weak
Neck pain: common conditions include whiplash and tech neck
Back pain: most of us will have back pain at least once, and it's often caused by things like spinal stenosis, arthritis, degenerative disc disease, disc herniation, disc bulge, and scoliosis
Headaches: headaches and migraines are often exacerbated by triggers like poor posture, stress, and diet
Connective tissue injuries: we manage and treat soft tissue injuries like muscle strains, ligament sprains, tendonitis, bursitis, and plantar fasciitis
Nerve impingement: compression of a spinal nerve root (e.g., radiculopathy, or sciatica with the sciatic nerve) can lead to burning and shooting pain in an arm or leg, along with numbness, weakness, and tingling
How Our Tamarac Chiropractor Manages Acute & Chronic Health Conditions
While modern medicine certainly has its role, our Tamarac chiropractor believes that if your only strategy for dealing with pain is to soothe it with medication, then you're putting yourself at risk for chronic issues (not to mention unpleasant side effects). Instead, Dr. Weiner utilizes two approaches to care: first, relieve symptoms, and second, identify and address the underlying causes of those symptoms.
To achieve this, he offers techniques and services including:
Chiropractic adjustments, to realign the spinal column and "reset" the nervous system to modulate and reduce pain signaling
Corrective exercises to improve flexibility, strength, endurance, and core stabilization
Lifestyle counseling, to help you modify preventable risk factors for injuries like poor posture, body mechanics, and ergonomics
Massage therapy, to relax the muscles and nervous system, relieve stress, reduce the effects of scar tissue and adhesions, improve range of motion, and improve circulation
Nutritional counseling, to aid with weight loss, tissue healing, and anti-inflammation
For Healthier Bodies & Healthier Families, Connect With the Team at Care Chiropractic Center in Tamarac, FL Today!
Are you dealing with an auto accident injury, work injury, personal injury, or other condition? See how our natural services and community content can help you by contacting the Care Chiropractic Center in Tamarac, FL today at (954) 720-1107 .